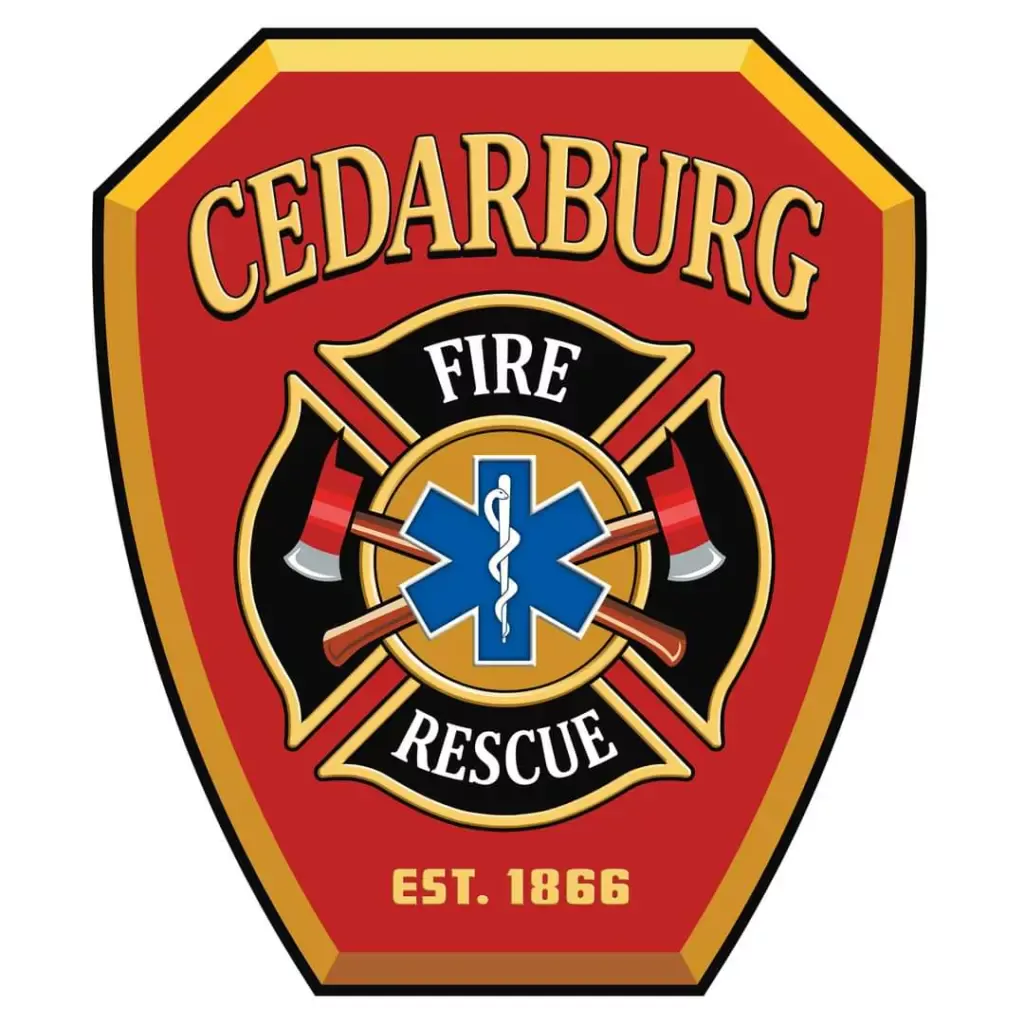 Join Our Team
Actively Recruiting Community Members
No Experience Necessary – Training Provided
The Cedarburg Fire Department is an organization "Devoted to the Preservation of Life and Property". To continue this commitment, members of the Cedarburg Fire Department volunteer their time and skills. The department has two primary classifications of membership to achieve this commitment:
Active Membership
Active members are trained to serve as either firefighter and/or emergency medial personnel (EMS).
Active members are required to complete training class as prescribed by departmental policies and procedures. Active fire personnel are required to participate in a minimum of ten (10) monthly fire suppression training, which consist of Thursday trainings or special training scheduled by the Training Officer. Active EMS are required to participate in a minimum of eight (8) rescue trainings and are asked to submit a monthly transport schedule with a minimum of 24hrs signed up for at time turned in to rescue company officer in charge of schedule. There is a business meeting the first Friday of each month at 8:00PM. It is not mandatory but every member is encouraged to attend.
As an active member, you will be assigned to one of three duty groups. Duty groups rotate on a 48hrs on 96hrs off schedule. You are required to respond to night and weekend emergencies when your assigned duty group is on duty, if not, find another member to cover your duty group. Exceptions from being assigned to a duty group would be if you work the night shift or for special reason justifiable by the executive committee. In addition, active members are also encouraged to participate in fund raising events at Fireman's Park.
Passive Membership
Passive members have the same rights as an active member; however, passive members will have a limited role at an emergency. Passive members, in an emergency, will support the active membership as designated by the Chief(s) or his/her officers. If a passive member is qualified and maintained his/her qualifications, per departmental polices and procedures, the department may call upon him/her to perform technical tasks at an emergency. Therefore, the department permits passive members to join the Rescue Company, Dive Team and Public Education programs. Also, as a passive member the department encourages you to participate at the department's fund raising events and to serve whenever called upon by the Chief or Executive Committee.
The Application Process
Upon receipt of your application, the following will take place:
The application will be reviewed by the Membership Committee
A copy of the application will be sent to the Cedarburg Police Dept for a background investigation
An interview will be scheduled with the membership committee
Following the interview, the Membership Committee will then make a presentation with their recommendation to the Executive Board. The background information will also be presented at this time
If the Executive Board recommends the applicant for membership, he/she will be contacted and sent for a physical and agility test.
Upon successful completion of the physical and agility test, the applicant will be brought in for an orientation session with department Officers.
The total process takes about 6-8 weeks but could take longer depending on department schedule. You will be kept up-to-date throughout the application process.
Please complete our membership application and follow the instructions.
For questions or more information about membership, please call our Administrative Assistant, Diana Klingler at 262-375-7630
Additional requirements:
Members joining our department to actively fight fires must attend, and pass a State of Wisconsin Certified Fire Fighter 1 class through one of the technical colleges in the state. Fire Fighter 1 class runs a full semester and includes 96 hours of classroom instruction and practical skills. Not certified yet, no problem as your training is paid for by the department.

Members joining our department to actively run Emergency Medical calls must attend Emergency Medical Technician basic level through one of the technical colleges in the state. This is also one semester long consisting of 140 hours of classroom and clinical training. Not licensed yet, no problem as your training is paid for by the department.