Cedarburg Fire Department
The Cedarburg Fire Department is a community volunteer department made up of your neighbors, your friends and your relatives. We are committed to providing emergency services and fund raising activities to make the Cedarburg Fire Department the best of the best. It is only with your support by volunteering, that we can continue to provide first class service to our community. Not only is there a role for those that wish to fight fires and take care of the sick and injured, but there is another important role of fund raising that helps our community. It is through these fund raising efforts that allows the fire department to purchase our equipment and donate it back to Cedarburg. Just recently, we purchased a new fire engine at a cost of over $750,000.00 that will be donated back to the city. No tax dollars were spent, just the sweat and hard work of those who volunteer at our fund raising events to give back to the community. CFD is a family and there is room for everyone in our family. Please consider joining today.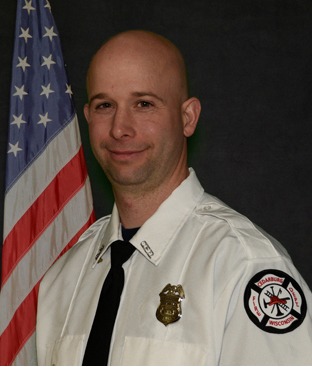 News
Promotions
Volunteers Promoted to Full-Time
In 2021 and 2022, the Department hired two full-time positions for Firefighter/AEMT.
Jason Peterson was promoted to a full-time position in our department on October 4, 2021.   Jason started his career as a volunteer with Cedarburg Fire Department on September 2, 2016.  Jason is our third full-time member of the department.
Jason has completed state certification in the following categories:  Firefighter II, Basic EMT and Advanced (AEMT), Driver/Operator Pumper and Aerial.  He has also taken on the roles of leading our new Internship program, and co-leading our Mentorship program for new members.  Jason continues give his volunteer time back to the community, by working the department's fundraising events, and he also enjoys working with kids to teach fire safety education.
News
Promotions
Volunteers Promoted to Full-Time
Ethan LeGault joined our department as a volunteer on January 13, 2022, when he and his family moved to the Town of Cedarburg.  Ethan was hired to full-time duty on October 26, 2022.
Ethan brings his previous experience having served with the Saukville Fire Department and the Grafton Fire Department.  He has completed state certification in the following categories:  Firefighter II, Basic EMT, Driver/Operator Pumper and Hazardous Materials (Hazmat) technician.   Ethan has completed his certification for Advanced (AEMT) as well.  Ethan is a co-team leader of the Ozaukee County Hazmat Team, and a pilot of the Ozaukee County Rescue Boat.  Ethan also volunteers his time at our department fundraising events.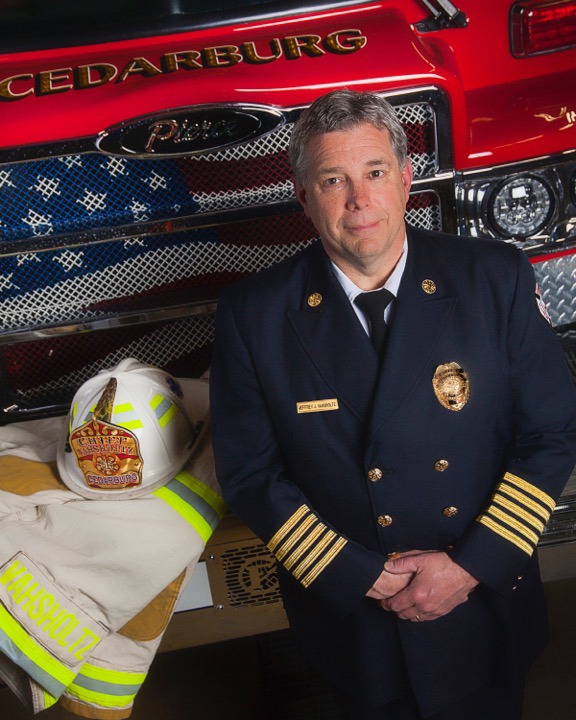 Message From The Chief
JEFFREY J. VAHSHOLTZ
Welcome!
Thank you for visiting the Cedarburg Fire Department website!
As you explore our website, you will read about the many activities and fundraising events that keep our department members busy!  Our CFD family is comprised of 68 Active volunteers and 4 Full-Time members.  Our active members respond to over 1,450 calls per year, while continuously training to keep our skills sharp.
Our Active and Passive members participate in our fundraising events to purchase fire apparatus and equipment that helps keep the tax rate down in our community.  ALL of our members are the heart, soul and backbone of our department.
We would love to have you become part of our family.  Please give us a call or drop us an email for more information. Please stay safe in 2023.
Upcoming Events
May 17 @ 6:00 pm

–

8:00 pm

We would like to invite you to join us for a family fun evening at…
May 28 @ 6:00 am

–

2:00 pm

Maxwell Street Day events are the largest fundraiser for the Cedarburg Fire Department. Come show…
July 9 @ 6:00 am

–

2:00 pm

Maxwell Street Day events are the largest fundraiser for the Cedarburg Fire Department. Come show…
View All Events