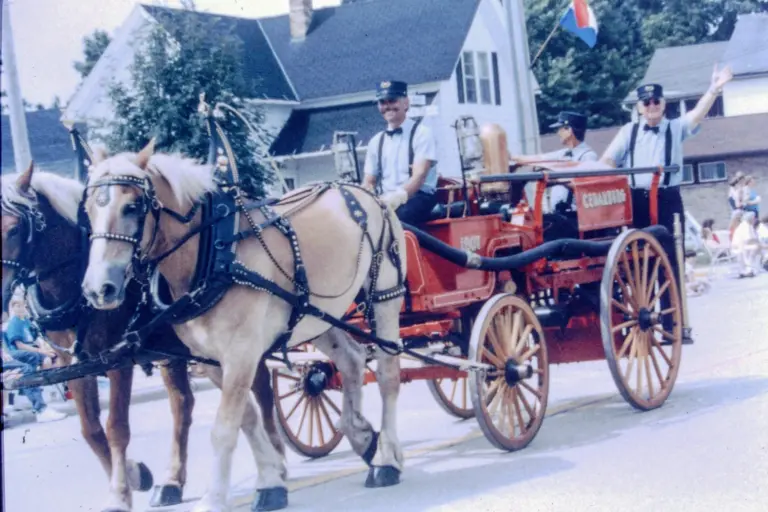 1907 Horse Drawn
The Cedarburg Fire Department is fortunate to own a 1907 Horse Drawn, Howe Pumper that has been restored and is frequently shown in parades in the area. The unit was purchased around 1966 from Iron Ridge, Wisconsin for our 100th anniversary. This piece is similar to the unit the department purchased in 1910, however it was scrapped during World War 2.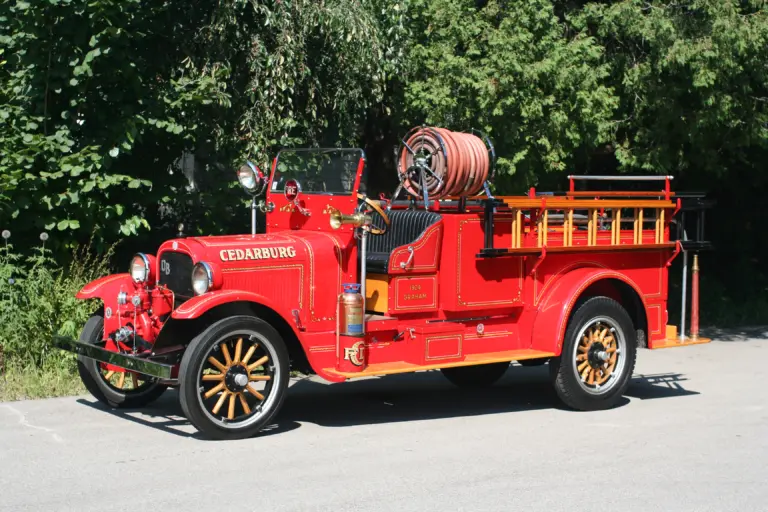 1924 Graham
In 1924 the first motorized engine was purchased (see second picture above). Our 1924 Graham has a Dodge 4 cylinder engine and an Obenchain-Boyer chemical unit. The unit was completely restored by the members of the Cedarburg Fire Department after being taken out of service. It has been proudly displayed at numerous shows, in several states and always placed high in competition.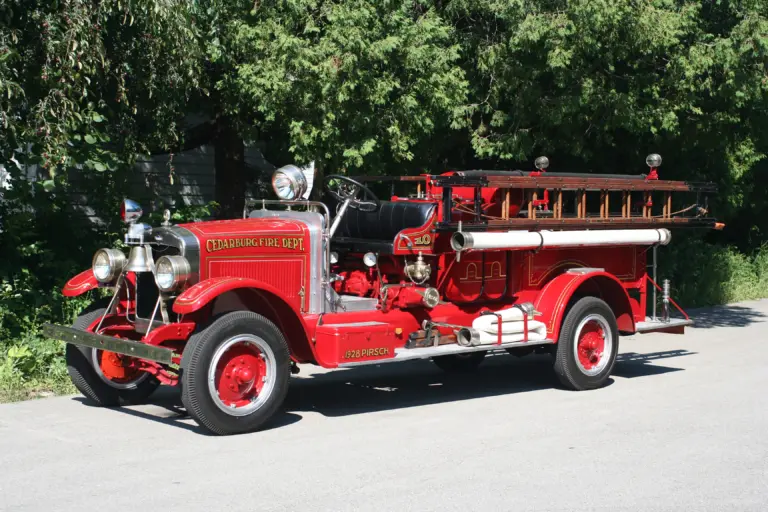 1924 Prisch
In 1928 the department purchased a 1924 600 gallon motorized pumper from the Peter Pirsch and Sons Co. in Kenosha, Wisconsin. The truck was equipped with a Pirsch pump and a two tank chemical system. Shortly after being taken out of service it was sold to a local resident. Several years later it was purchased back and restored by Fire Department members.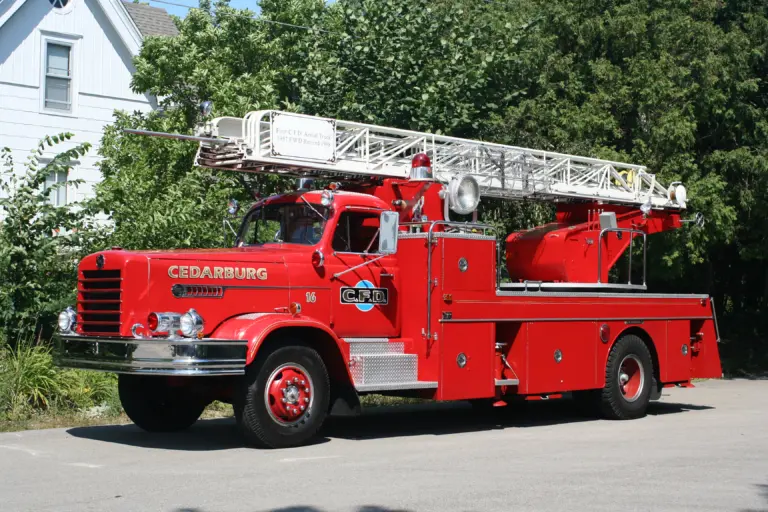 Ladder 16
In 1956 FWD (now known as Seagrave Fire Apparatus) built two Geesink Ladder trucks: A 100ft unit purchased by the Milwaukee Fire Department and one 85ft unit used as a demonstrator. This 85' unit was purchased by the Cedarburg Fire Department in May of 1957, and became Ladder 16. It was a FWD Chassis, with a Waukesha gas engine; a Waterous single stage centrifugal 300gpm pump and 200gal water tank. It had an open cab with a canvas top. In March 1976 it was repowered with a Detroit G-71 diesel. In spring of 1978 it was refurbished to include an enclosed cab and repaint the body and the ladder. The original purchase price was $35,000. In June of 1988 it was sold to Bristol Fire Department for $35,000. On February 28, 2002 CFD purchased it back from Bristol on a sealed bid of $5107 and added it to our antique collection